On why I am relaunching STYLE + SUBSTANCE.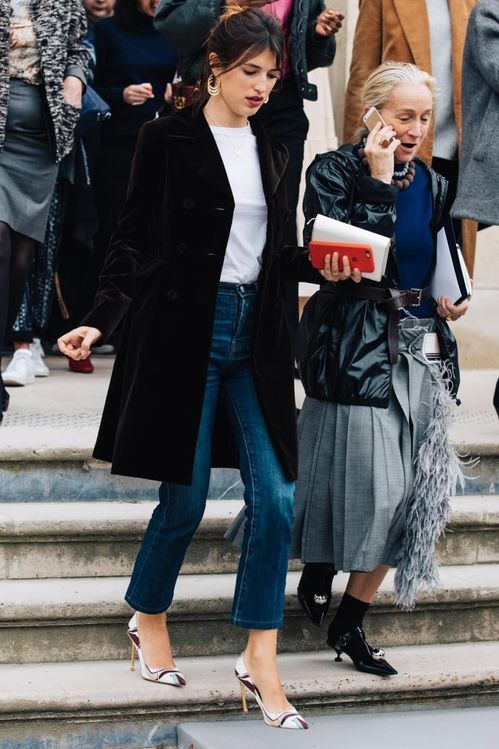 I keep thinking at vulnerability as one of the greatest traits of strength in a woman's life. The more I mumble over the subject in my head, the more I see it happening through life's daily episodes and I convince myself of its truth.
In dire moments of political and social turmoil, we all long for strength and confidence, as I perceive from many of my readers messages. It's to honor my small and rich community of exceptional women that I have decided to relaunch the series by inspiring everyone with the same women that inspire me.
Because "empowered women empower women" something I wish I had said first, instead I read it somewhere and I would credit the author if I knew it.
"Nel mezzo del cammin di nostra vita" the inception of Dante's Inferno that we all have tattooed in our memories, reminds me of my freshman year, also known as "quarta ginnasio" for my Italian readers.
Back then, I was 15 going on 40, I had a life ahead of me, the world in my pockets, I was invincible, in my head. I was also so many light years distant from my mom's and the little town where I grew up. My life used to revolve around summer, the season when I would become the butterfly from a year in the cocoon.
I was never instructed, invited, empowered to nurture the best of me, my strengths were never magnified because even with a B+, there was always someone else in my class who had scored an A, right? Which is, according to my friend Gabriella, typical of Italians: we don't promote ourselves like we were our own marketing team, we are always prone to consider who did it better than us. We don't cry, we don't show we are hurt or vulnerable, we swallow pride and accept that there's always someone better than us.
That's why I have always been "team summer" and never autumn, the season when nature starts decaying, sad and depressing, leaves die, it's cold and grey, all elements of that vulnerability that "we don't show". Until I found myself living in a place where there was no autumn or winter and all that strength of the summer started fading poorly. Maybe I was as good in the summer as I was in a season that doesn't exist down here?
"I'm grateful to them, and to my fifth-grade class, because if they hadn't made me cry, I wouldn't be able to cry on cue now. [Dabs tears]
If I hadn't been told I was garbage, I wouldn't have learned how to show people I'm talented.
And if everyone had always laughed at my jokes, I wouldn't have figured out how to be so funny. " says Gabourey Sidibe in Vulture
It's on the weaker side that you build your strength.
Emotions guide your life, they don't define it, they are like revolving doors, you smash your face on them once on the way out and chances are you will again on the way in the kitchen. You cry, learn and move on.
"Happiness comes from solving problems" – The Subtle Art of Not Giving a F*ck
Everyone wants the perfect and fabulous life, the one that many depict in their social media persona.
Success and the empowerment that derives from it are the product of your pushing through struggles, defy your current status and reach for the stars.
If you do all this with the most exquisite clothing, les jeux son faits, or, as yours truly says it: "Luxury is a state of mind".