I hit the OOO on July 4th and now that I am back, I have so many feelings. A detailed and scattered briefing of what happened while I was gone. Order is purely casual, importance is all on HIGH.
There were cicadas always and forever (I left them singing in my Highlight stories on Instagram)
Crickets at night: nothing more reminiscing of those hot, slow nights of confessions, kissing, planning the future ... everything. Talking about crickets, watch this video of the making of Rainbow Future by Salvatore Ferragamo. The undiscussed king of the platform revisited the Rainbow sandal made for Judy Garland in 1938 according to sustainability principles. It has obtained the ISO 14067, which means it's carbon neutral. And it doesn't finish here, only 100 will be produced, for each a certificate that will include 1 of the 100 trees that will be planted in the countryside of Catania, a gift that keeps on giving.
If they were a song, they would be Umberto Tozzi "Ti Amo"
On the urban streetwear fashion, Dapper Dan collection launched by Gucci (make your enemies your best friends).
Meanwhile, across La Manche channel, Burberry disclosed burning billions of $ worth of merchandize in an effort to make the brand exclusive again ... good try.
WTF? This is the most outstanding unethical practice that only this damn 2018 could bring to surface. Talking about greenwashing.
Eggs are kept on the credenza, not in the fridge, now you know it and sorry if I killed your vibe, but that's how it's done. La frittata tastes totally different, also, there's no better fresh market than the zero mile aka next door neighbor: you only get what's in season, no kidding and no BS.
Private viewing of monographic exhibition dedicated to Oscar Ghiglia by the curator, Elisabetta Matteucci. Fun facts: we went to the same high school, il liceo classico, and the foundation is headquartered in the v same Liberty style villa that used to belong to some of our family friends. The world is small, and Viareggio too, and made me think that even at +20 years away from the town, I have so many ties and roots that become alive in a jiffy.
Home is home.
The premiere of Turandot at the Festival Pucciniano, that is the open-air theater built in front of the house/museum where Giacomo Puccini lived and composed much of his portfolio. That is: tenor brings down the house, physically, with "Nessun Dorma", everyone stomping their feet screamed "BIS", orchestra stopped and he performed it again leaving everyone aghast. Can someone have cried? Asking for a friend.
Brunello Cucinelli launches a new course for "le maestre di moda" in his Scuola di Solomeo, the village he has bought, refurbished and where he nurtures artisans and craftsmen with the arts of mending, mending knits, and confection.
At Prince Louis baptism auntie Meghan wore olive oil green, which only looked good in the picture. I officially gave up with this one.
The book was launched at Canto del Maggio.
Simona, the owner and the fairy of the hill, made her wish come true and hosted a slew of events for artists, writers, authors. It was magical and undeniably special for the flow of friends and family that flocked and made it a happy celebration.
Unfortunately, it will always hold an incredibly sad memory of a special soul, something too intimate to share, but I want to dedicate it to her, because she always brought that joy, and she didn't take it away with her, she left a bit in all of us who were lucky to have met her.
THE LOCATION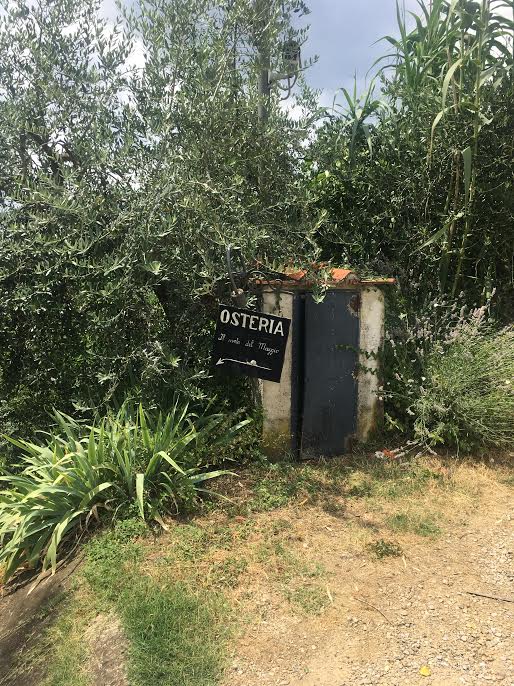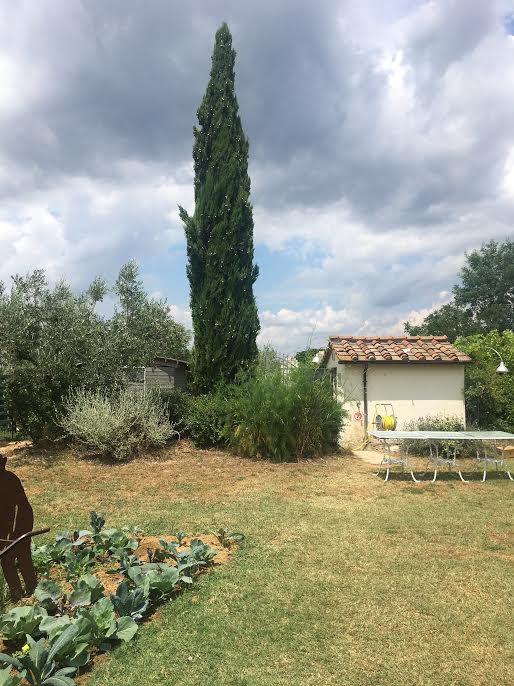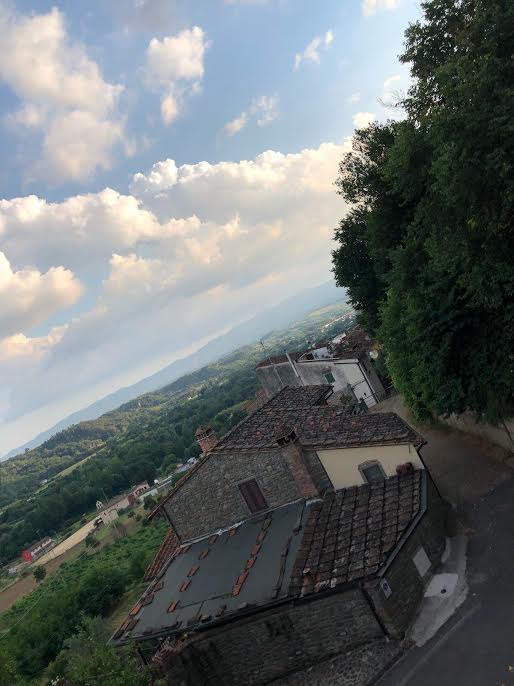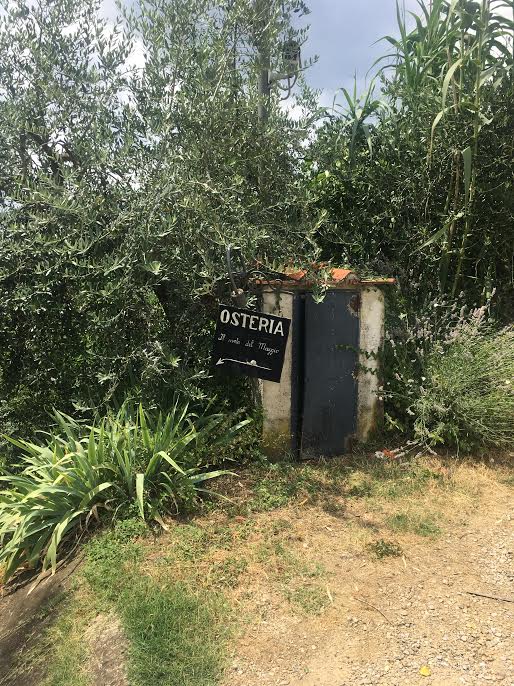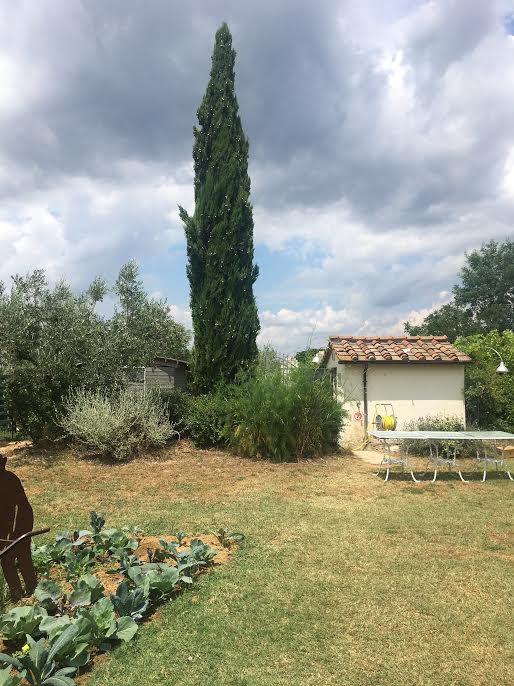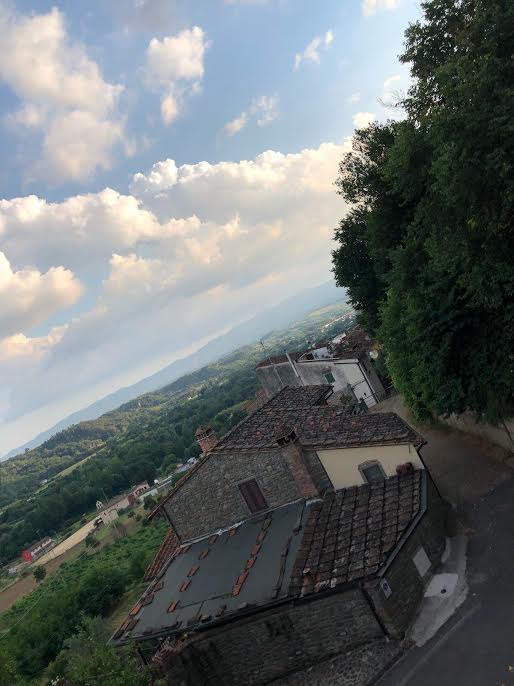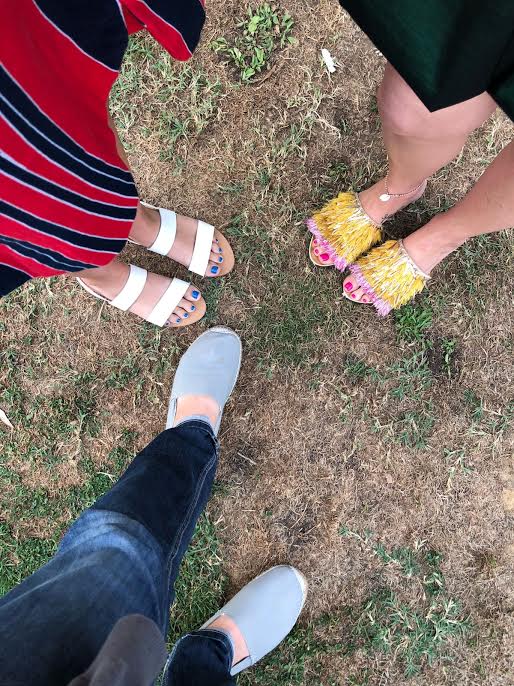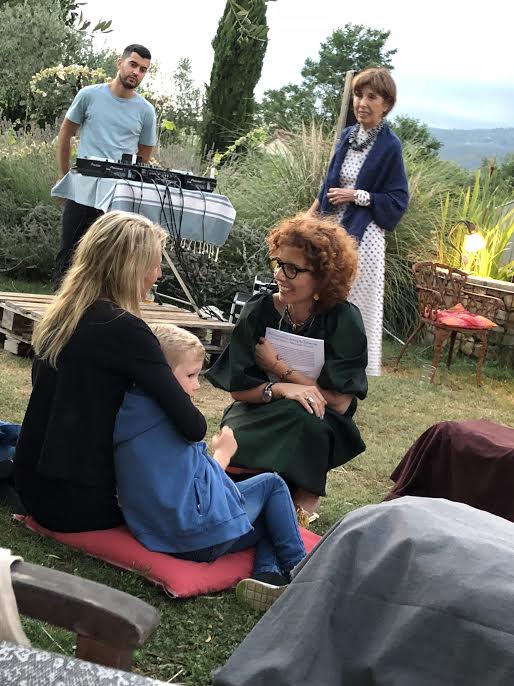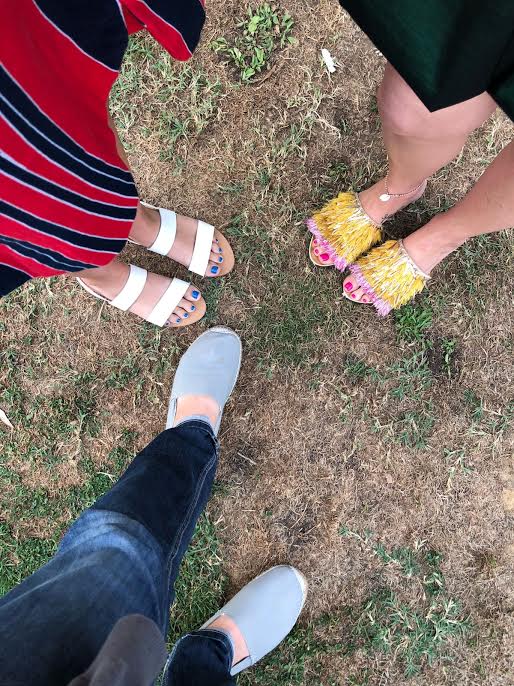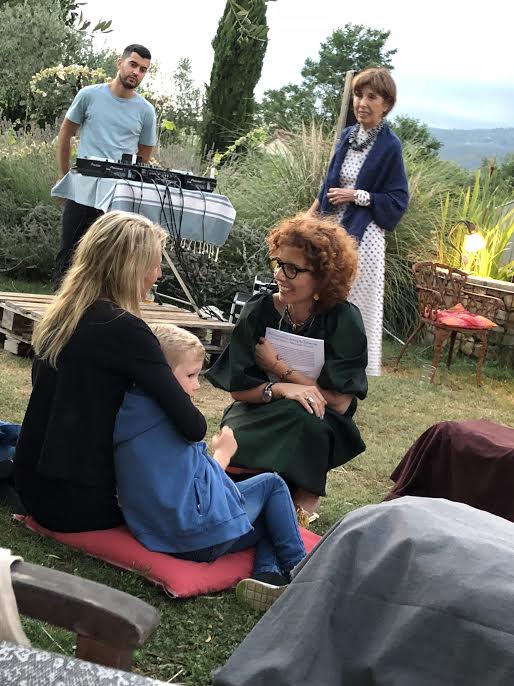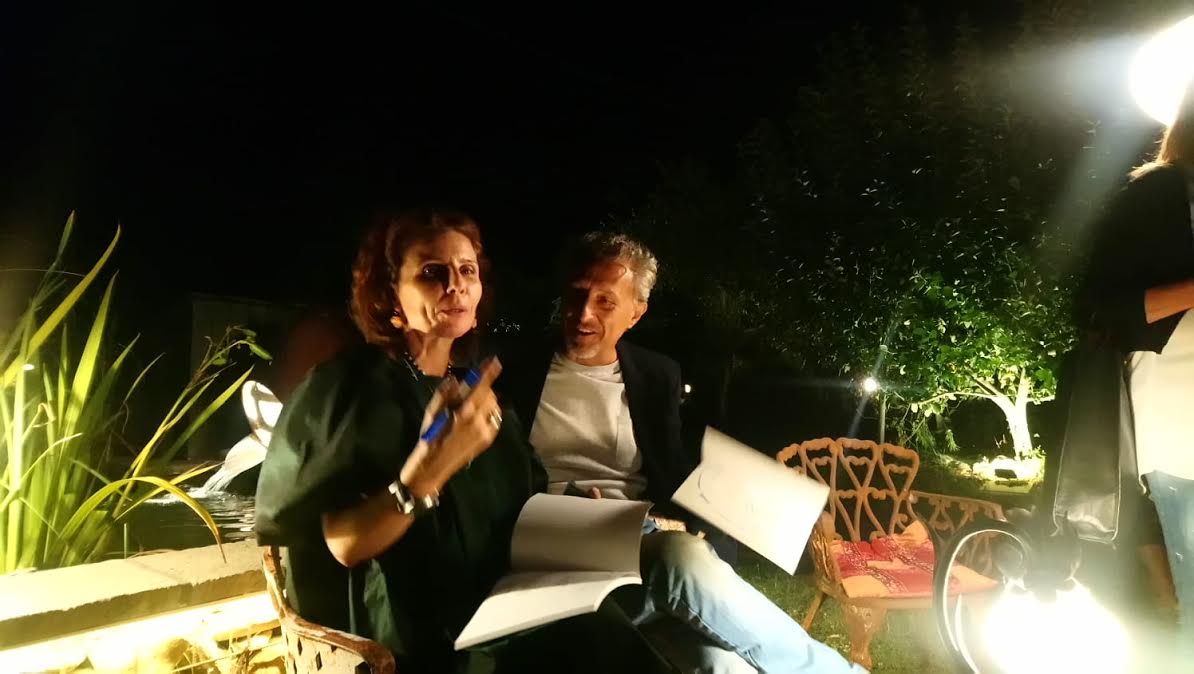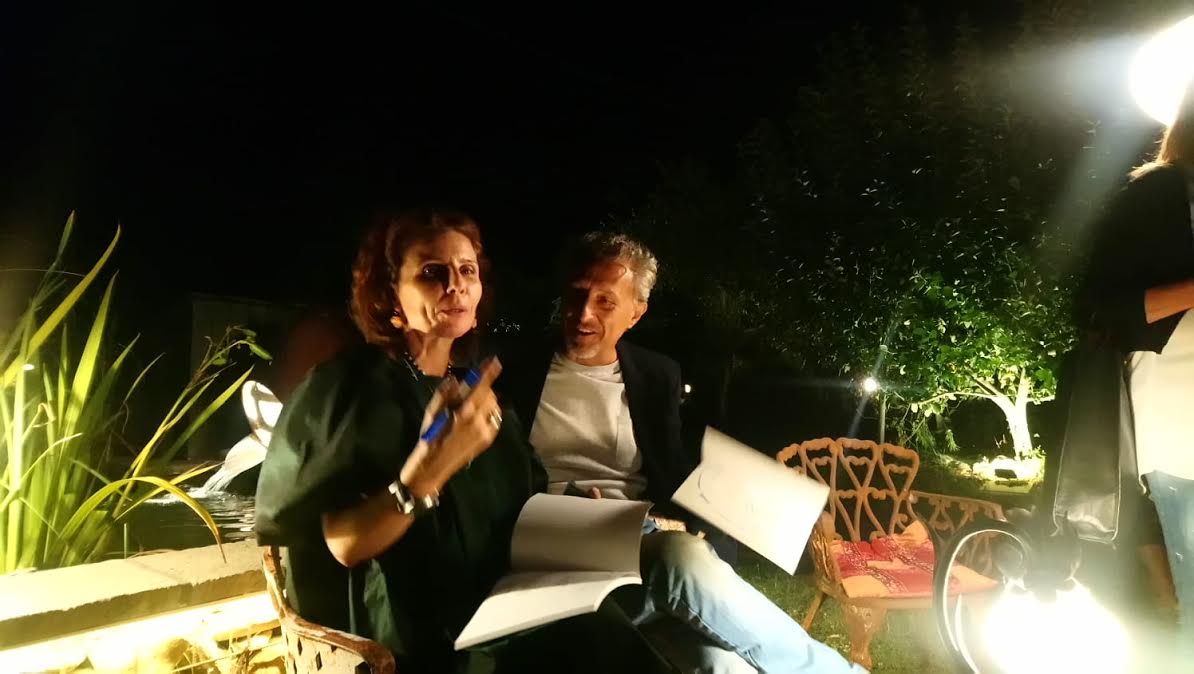 The Italian hairdresser on a Saturday morning: an experience not to be missed. What was I thinking? I may have found a new tradition to add to: hot bombolone in pineta, pizzeria and second-hand bookstore in Naviglio Grande. It's gossip, feminism, friendship, roots, habits, polished life, family tradition, technique, slow time. It's a luxurious experience: hair color done with fair trade product by L'Oreal produced in India, the purity of primary colors activated by hot water, a nice soothing aroma therapy treatment while we chatted away about life.
Sir Hardy Amies, Savile Row couturier and one of Queen Elizabeth appointed fashion designers, gave us a lesson in clarifying the difference between style and chic. Check my Instagram post on it. I bought his auto-biography at Il Libraccio, the best second-hand bookstore, my brother found it for me. Coincidentally, in the plane ride to Milan, I was finally able to watch "Phantom Thread" and, besides the character being a bit cruel, a bit abusive, and a lot not to be liked, DDL kills it with "fucking chic" so much that it became a GIF.
"Chic? Oh, don't you start using that filthy little word," he says, raising his voice.
"Chic! Whoever invented that ought to be spanked in public. I don't even know what that word means! What is that word? Fucking chic! They should be hung, drawn, and quartered. Fucking chic."